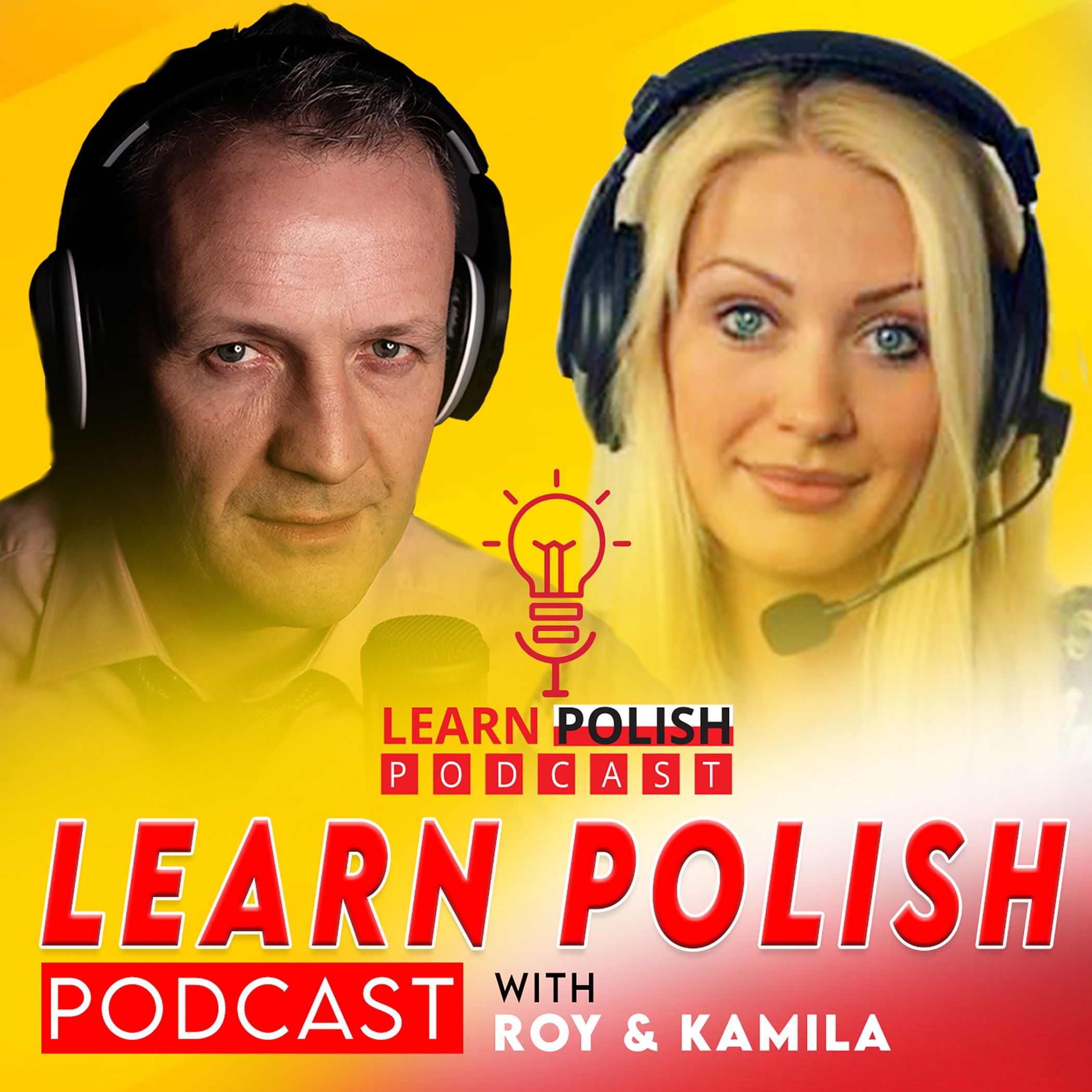 Learn Polish in a fun way with short Episodes
To listen to all Episodes + The Speaking Podcast + The Meditation Podcast + Business Opportunities please visit http://roycoughlan.com/
Now also on
Bitchute https://www.bitchute.com/channel/pxb8OvSYf4w9/
Youtube https://www.youtube.com/channel/UCk5CEEWZ2KgUTYJOTXNL8lQ
All Social Media https://linktr.ee/learnpolish
To get Skype lessons from Kamila or her team please visits http://polonuslodz.com/
In this Episode we discuss:
Masz nową koszulę- You have a new shirt
Szósty grudnia- December 6th
Mikołajki- Santa Claus Day
Ludzie kupują prezenty- People buy gifts
Wszyscy lubią prezenty- Everyone likes gifts
Jaki rozmiar koszuli?- What shirt size?
Siłownie są zamknięte- Gyms are closed
Lubisz dostawać ubrania?- Do you like getting clothes?
Masz bardzo dużo książek- You have a lot of books
Książki polityczne, historyczne- Political and historical books
Nie kupiłeś żadnych prezentów- You didn't buy any gifts
Święta Bożego Narodzenia- Christmas
Symbole- Symbols
Kiedy są święta w Irlandii?- When are holidays in Ireland?
Wigilia- Christmas Eve
Lubisz święta w Polsce?- Do you like Christmas in Poland?
Polskie tradycyjne potrawy- Polish traditional dishes
Wolę indyka- I prefer turkey
Czy w Irlandii ubieracie choinkę?- Do you decorate a Christmas tree in Ireland?
Czy w waszym kraju obchodzicie Mikołajki? - Do you celebrate Santa Claus Day in your country?
Czy dajecie sobie prezenty?- Do you give each other gifts?
Jakie prezenty?- What gifts?
Niedrogie, symboliczne prezenty- Inexpensive, symbolic gifts
If you would like Skype lessons from kamila or her team please visit http://polonuslodz.com/
All Polish Episodes / Speaking Podcast / Meditation Podcast / Awakening Podcast/ Polish Property & business Offers - http://roycoughlan.com/
Please Share with your friends / Subscribe and give a 5* Review - Thank You (Dziekuje Bardzo :) )