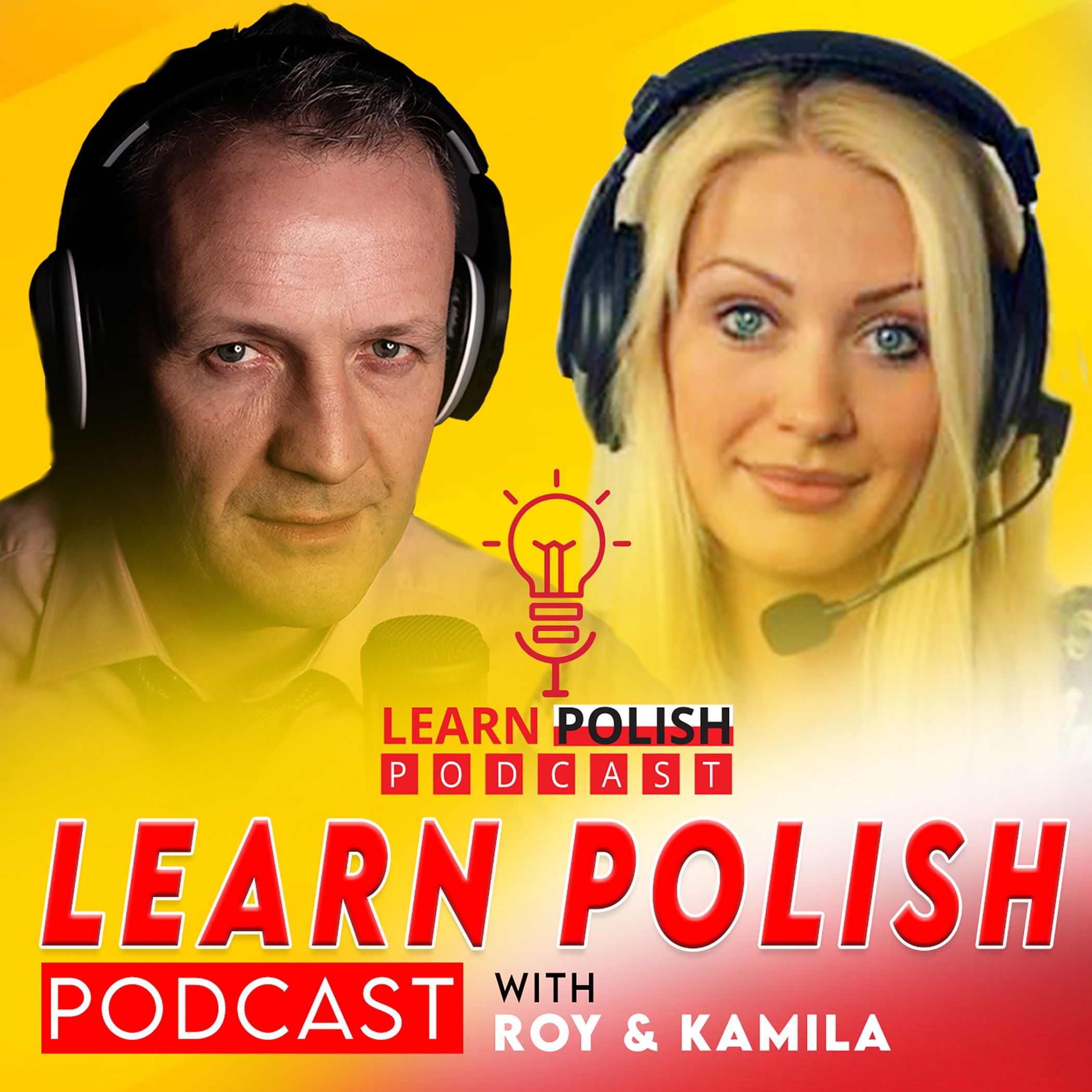 In this Episode you will learn: - W tym odcinku nauczysz się:
Warmly welcome - Serdecznie witamy
How are you - Jak się masz
I'm good and you - dobrze, a ty
What will we be talking about today - O czym dzisiaj będziemy rozmawiać
Christmas - Boże Narodzenie
Merry Christmas - Wesołych Świąt
Roy you don't have a Christmas tree - Roy, nie masz choinki
Better outside - Lepiej na zewnątrz
Decorate the tree - Udekoruj drzewo
In Poland people decorate trees - W Polsce ludzie dekorują drzewa
Angel - Anioł
On the top is a star - Na górze jest gwiazda
Christmas balls - Bombki choinkowe
Christmas lights - oświetlenie świąteczne
I have two Christmas trees, one in the saloon and the other in my sons room - Mam dwie choinki, jedną w salonie i drugą w pokoju moich synów
Students do you have a Christmas tree at home? - Studenci, czy macie w domu choinkę?
Happy New Year and Merry Christmas - Szczęśliwego Nowego Roku i Wesołych Świąt
We cook a lot - Dużo gotujemy
In Poland people generally cook dumplings - W Polsce ludzie zazwyczaj gotują pierogi
Turkey - indyk
Roast Potatoes - Pieczone ziemniaki
What is your main dish - Jakie jest twoje główne danie?
Mushroom soup with noodles - Zupa grzybowa z makaronem
Cabbage with peas - Kapusta Z Groszkiem
Carp fish - Karp
Presents - Przedstawia
Presents under the Christmas tree - Prezenty pod choinką
Polish tradition - Polska tradycja
Santa clause - Święty Mikołaj
Thank you for listening for the whole year - Dziękujemy za słuchanie przez cały rok
We will be back next year - Wrócimy w przyszłym roku
Merry Christmas and Happy New Year - Wesołych Świąt i Szczęśliwego Nowego Roku
If you would like Skype lessons from kamila please visit http://polonuslodz.com/
All Polish Episodes / Speaking Podcast / Meditation Podcast / Polish Property Offers - http://roycoughlan.com/