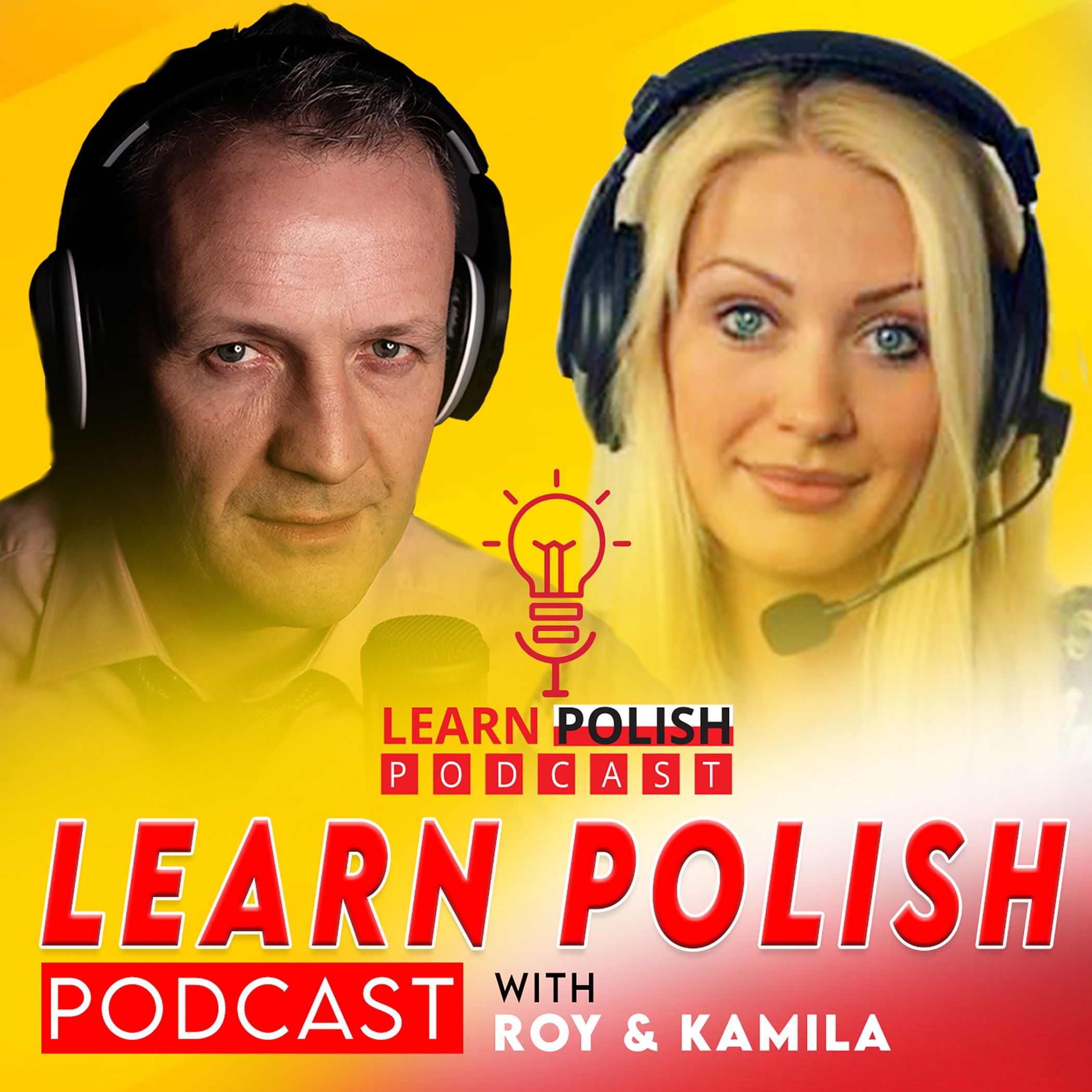 Learn Polish in a fun way with short Episodes. On this episode we talk about slang for money.
All Social Media + Donations https://linktr.ee/learnpolish
To listen to all Episodes + The Speaking Podcast + The Meditation Podcast + Business Opportunities please visit http://roycoughlan.com/
Now also on
Bitchute https://www.bitchute.com/channel/pxb8OvSYf4w9/
Youtube https://www.youtube.com/channel/UC9SeBSyrxEMtEUlQNjG3vTA
To get Skype lessons from Kamila or her team please visits http://polonuslodz.com/
In this Episode we discuss:
Pieniądze- Money
Lubię rozmawiać o pieniądzach-I like to talk about money
Nieformalne synonimy- Informal synonyms
Język nieoficjalny- Unofficial language
Szmal- Money, cash
Siano- Money, cash
Forsa- Money, cash
Kapusta- Money, cash
Kapucha- Money, cash
Kasa- Money, cash
Kaska- Money, cash
Kasiora- Money, cash
Hajs- Money, cash
Nie mam szmalu- I have no money
Masz siano?- Do you have money?
Masz forsę?- Do You have money?
Potrzebuję kapusty- I need money
Chciałbym kupić nowe buty, ale nie mam kasy- I would like to buy new shoes, but I have no money
Nie mam kaski- I have no money
Napisz w komentarzach trzy przykłady- Write three examples in the comments
Mam kasę i mogę kupić nową książkę- I have money and I can buy a new book
Muszę pożyczyć trochę forsy na wakacje- I need to borrow some money for the holidays
If you would like Skype lessons from kamila or her team please visit http://polonuslodz.com/
All Polish Episodes / Speaking Podcast / Meditation Podcast / Awakening Podcast/ Polish Property & business Offers - http://roycoughlan.com/
All Social Media + Donations https://linktr.ee/learnpolish
Please Share with your friends / Subscribe and give a 5* Review  - Thank You (Dziekuje Bardzo :) )
#learnpolish #speakpolish #polishpodcast