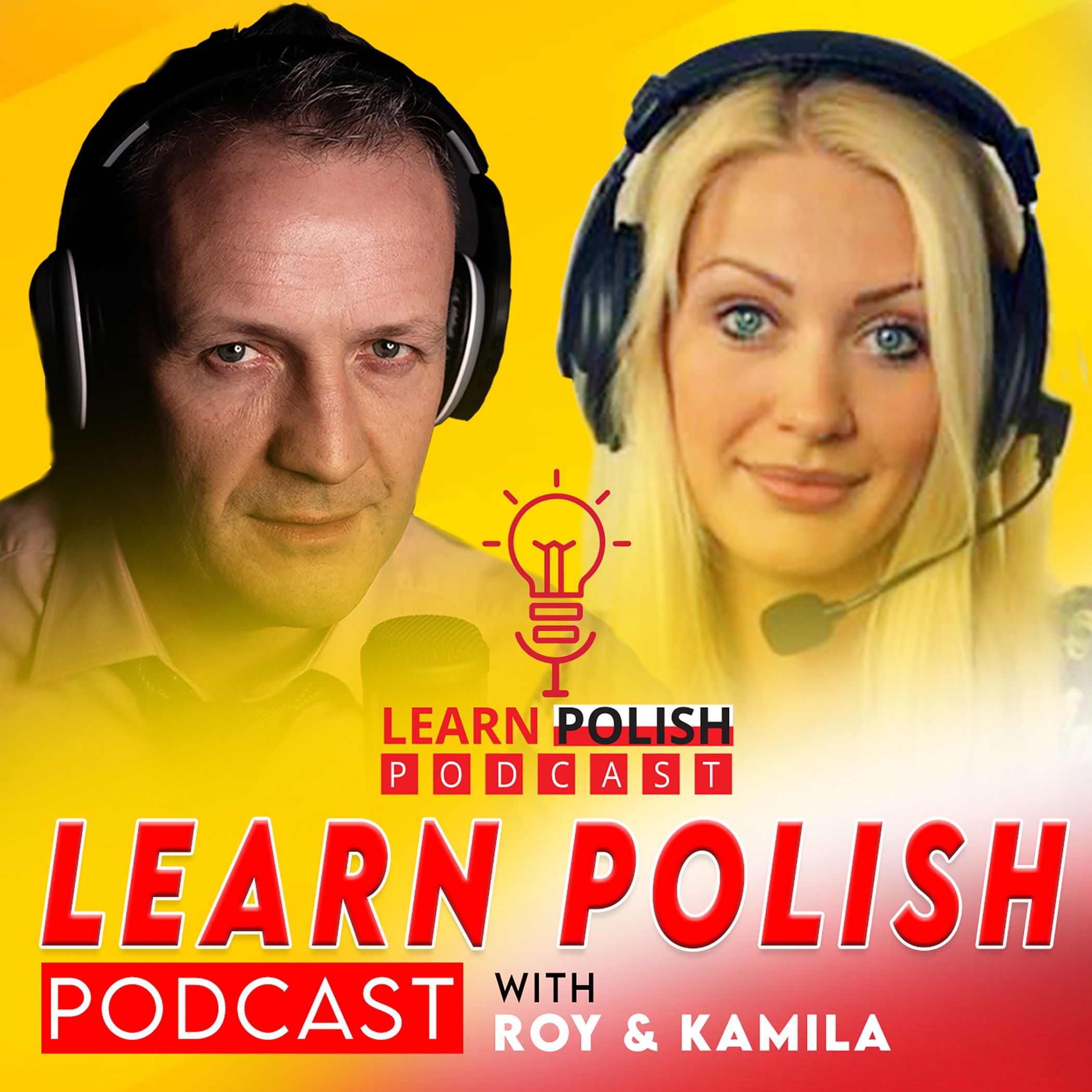 Learn Polish in a fun way with short Episodes. On this episode we discuss different things to ask for in a tailors.
All Social Media + Donations https://linktr.ee/learnpolish
To listen to all Episodes + The Speaking Podcast + The Meditation Podcast + Business Opportunities please visit http://roycoughlan.com/
Now also on
Bitchute https://www.bitchute.com/channel/pxb8OvSYf4w9/
Youtube https://www.youtube.com/channel/UC9SeBSyrxEMtEUlQNjG3vTA
To get Skype lessons from Kamila or her team please visits http://polonuslodz.com/
In this Episode we discuss:
Ostatni dzień tygodnia- Last day of the week
Niedziela- Sunday
Kalendarz- Calendar
Dzień Babci- Grandmother's day
Składać życzenia- To make wishes
Co możemy życzyć babci?- What can we wish grandma?
Kupujemy kwiaty- We buy flowers
Życzę Ci zdrowia, uśmiechu, dużo energii- I wish you health, a smile, a lot of energy
Dobre ciasto- Good cake
Okulary- Glasses
Robienie na drutach- Knitting
Bujać się na fotelu na biegunach- Rocking on a rocking chair
Babcia ma zawsze dużo słodyczy- Grandma always has a lot of sweets
Dzień Dziadka- Grandfather's day
Dziadek zawsze coś naprawia- Grandpa always fixes something
Chodzić do lasu na grzyby- To go to the forest for mushrooms
Dziadek pokazuje samochód- Grandpa shows the car
Z dziadkiem można łowić ryby- You can fish with your grandfather
Pamiętasz swojego dziadka?- Do you remember your grandfather?
Czy w waszym kraju jest takie święto?- Is there such a holiday in your country?
If you would like Skype lessons from kamila or her team please visit http://polonuslodz.com/
All Polish Episodes / Speaking Podcast / Meditation Podcast / Awakening Podcast/ Polish Property & business Offers - http://roycoughlan.com/
Please Share with your friends / Subscribe and give a 5* Review  - Thank You (Dziekuje Bardzo :) )
#learnpolish #speakpolish #polishpodcast